Rancho Santa Margarita Optometry is the ideal one-stop destination for all your eyewear and vision needs. Our optometrists update your prescriptions, help you choose the ideal lens treatments, and our opticians provide a personally-curated selection of frames that match your personality and lifestyle. As part of the Total Vision eye care network, our conveniently-located eye center is stocked with an incredibly wide range of designer glasses in Rancho Santa Margarita that provide crystal-clear vision while being comfortable and fashionable.
Choosing the Right Frames
Wearing glasses with frames that match your personality can elevate your appearance. Wearing the wrong pair of glasses can make you look awkward. Your eyewear plays a massive role in your overall appearance. At Rancho Santa Margarita Optometry, we have optometrist-trained opticians who evaluate your prescriptions, facial anatomy, hairstyle, and aesthetic sensibilities to curate the ideal selection of glasses just for you.
Your personal style is essential when choosing the right frames. We pay a lot of attention to the clothes we wear; our glasses deserve similar attention. Your optician will discuss your aesthetic interests to guide you towards frames that match your personality and lifestyle, whether you're looking for durable sports frames, high-fashion statement pieces, or barely-noticeable rimless glasses.
Once you've chosen the right pair of frames, our optician will make delicate adjustments to the frames according to your facial anatomy. You can rest assured that the frames won't slip or slide down your nose, fly off your face due to sudden movements, pinch your nose, or leave a mark on the bridge of your nose. Our opticians will adjust the frames to ensure they feel like they've been tailored for you specifically.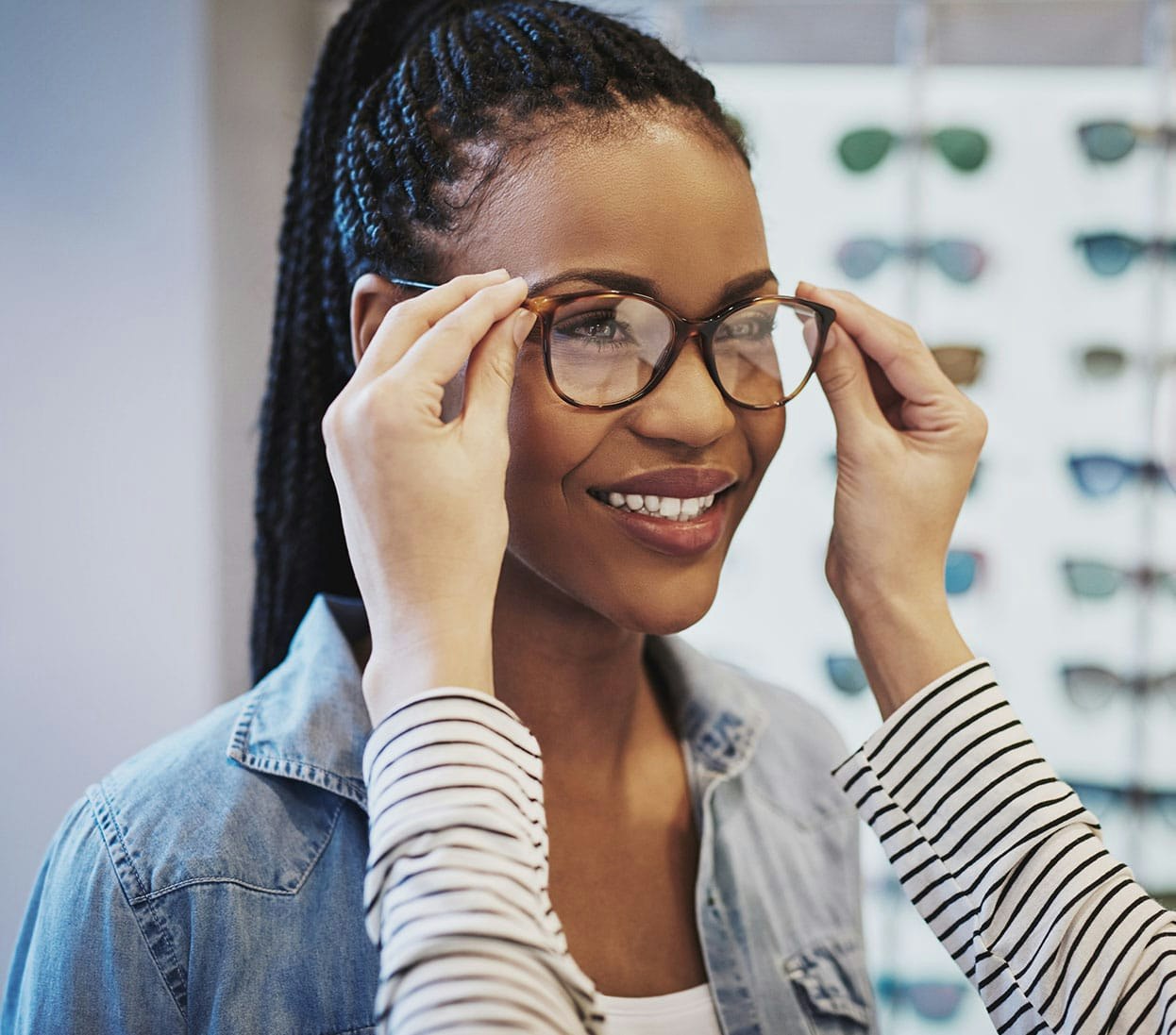 Choosing the Right Lenses
While the frames determine the glasses' aesthetics, the lenses determine the glasses' functionality. Rancho Santa Margarita Optometry provides a wide range of lens types and lens treatments — you should choose the ideal lens based on your prescription, the amount of time you spend outdoors, the hours spent looking at computer screens, etc.
Our opticians and optometrists recommend the ideal types and treatments of lenses based on your prescription and lifestyle. The following are some of the lens types available at Rancho Santa Margarita Optometry:
High index lenses
Polycarbonate lenses
Multifocal lenses
Anti-reflective lenses
Progressive addition lenses
Polarized lenses lenses
Transitions®
Specialized Glasses
At Rancho Santa Margarita Optometry, you can request any kind of glasses you want. If you're frequently exposed to direct sunlight, you can get high-quality prescription sunglasses that look awesome while also protecting your eyes from eye conditions like retinal detachment. If you spend long hours looking at the computer or phone screen, you can get specialized glasses that minimize digital glare. Talk to your optometrist about your options; we'll work with you to get you the best glasses Rancho Santa Margarita has to offer.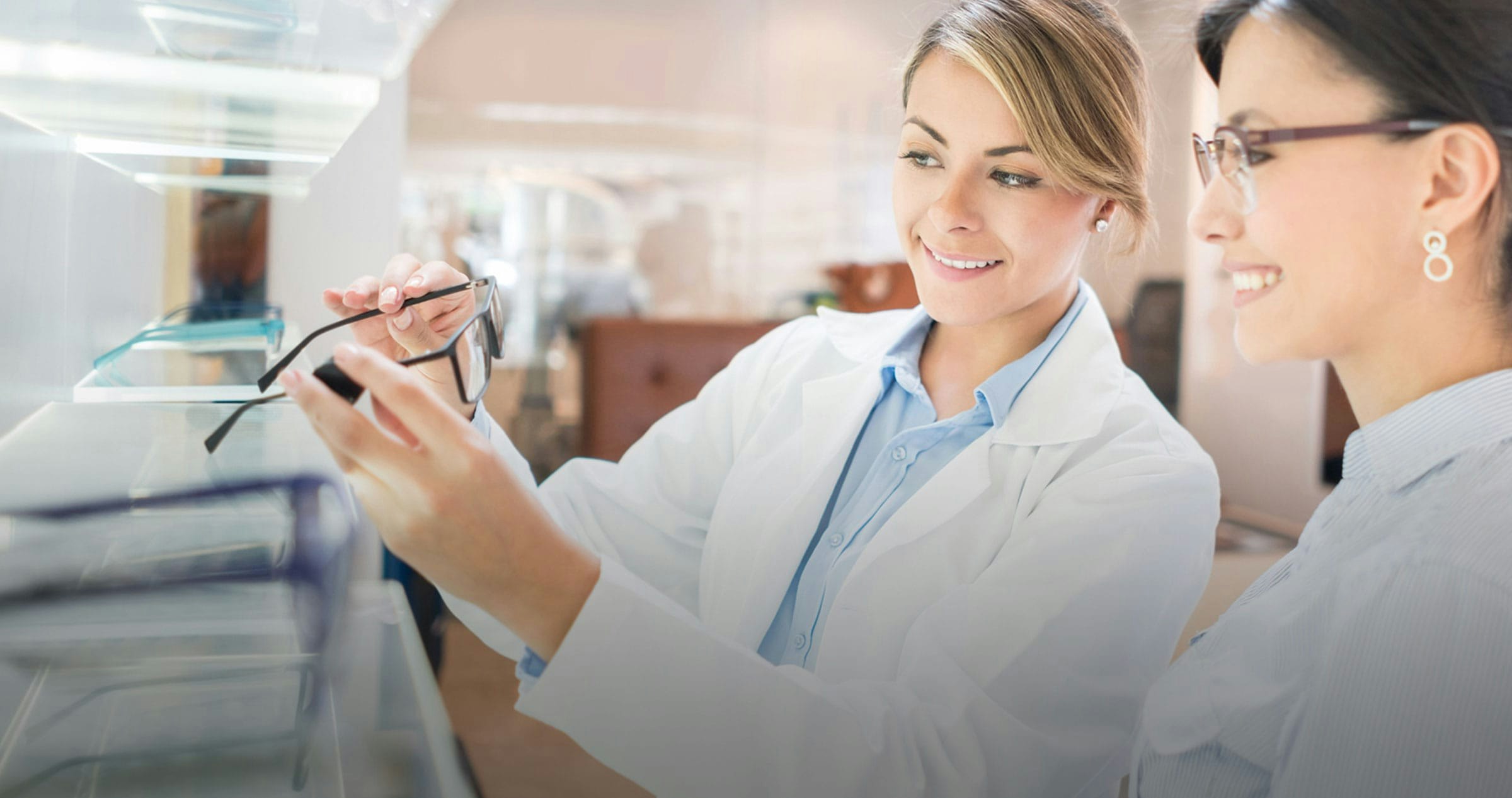 Schedule Your Vision Test in Rancho Santa Margarita Today
Rancho Santa Margarita Optometry is a one-stop-shop for all your eyewear and glasses needs. Whether you're new to glasses or have been wearing them for decades, schedule your vision tests at Rancho Santa Margarita Optometry to find a pair of glasses that truly compliments your personality.