Whether you have been wearing glasses and contact lenses for most of your life, or you are just beginning to experience vision problems, the esteemed optometrists in Rancho Bernardo at Total Vision are your capable partners in maintaining your best possible ocular health.
Refractive Errors
Refractive errors are the most common cause of blurred vision. Once diagnosed with a refractive error, most treatment is relatively low impact. Although refractive errors are unique to each person, prescription glasses or contact lenses can provide most patients with visual clarity. Your optometrist will verify or update your glasses and/or contact lens prescription at your eye exam about once per year. For some patients, Lasik eye surgery is a long-lasting option to regain 20/20 vision or better.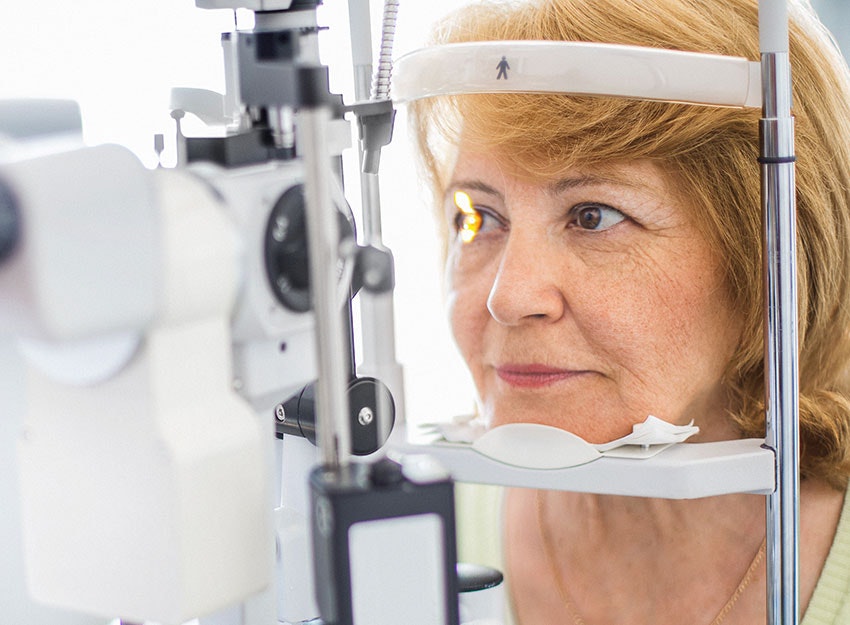 Types of Refractive Errors Include:
Myopia
More commonly called "nearsightedness," myopia is caused by the shape of the eye. Patients with nearsightedness may see items close to them well, but faraway items are blurry.
Hyperopia
Also known as "farsightedness," hyperopia is also caused by the shape of the eye. Patients with farsightedness may see faraway items clearly, but experience blurriness in the closer field of vision.
Astigmatism
Astigmatism is caused by the shape of the cornea, the clear lens at the front of the eye, and causes general blurriness. Until relatively recently, astigmatism could only be treated with glasses, but today contact lenses can be an effective and comfortable option for many patients.
Presbyopia
Presbyopia most commonly develops in patients over 40 and causes blurriness in the near field of vision. If you find yourself having to hold your phone or book at arm's length in order to focus, you may be experiencing presbyopia. Treatments you may discuss with your Total Vision optometrist include bifocal glasses, bifocal contacts, or laser eye surgery.
The experienced and caring optometrists at your local Total Vision have the experience and expertise to correctly diagnose refractive errors, track the progression of your prescription, and help you decide on the best treatments for your lifestyle.
Other Vision Problems
As we age, other vision problems become more common. Eye diseases and conditions such as glaucoma, cataracts, age-related macular generation and more can seriously threaten your vision.
Giving You the Best Treatment
Eye diseases and conditions caused by complications from other health issues, such as diabetic retinopathy, can also cause meaningful vision problems. General health issues that require extra attention to your eye care include diabetes, high blood pressure, autoimmune diseases, and more. Your Total Vision optometrist will always ask you about your overall health to ensure they are screening for any potential vision problems.
Prevention is in many ways the best treatment, and your regular comprehensive eye exams with your optometrist can go a long way toward just that. However, when vision problems arise, especially if they come on suddenly, an appointment with your optometrist should be made as soon as possible.
Whatever your diagnosis, Total Vision has leading optometrists Rancho Bernardo clients trust and we can recommend the latest and best possible treatments, from pharmaceuticals to surgery.

Comprehensive Eye Care in Rancho Bernardo
The entire team of optometrists at your local Total Vision are focused on protecting and maintaining your entire family's vision and eye health as your needs change through the years. When you require a glasses prescription update with a stylish frames upgrade, visit us at Total Vision. If you are considering the switch to contact lenses or you want to learn more about Lasik surgery, get trustworthy answers from your Total Vision optometrist. And if you are concerned about vision problems as you age or receive an eye disease diagnosis, know that your Total Vision optometrist is in your corner, ready to go the extra mile to help you protect your visual acuity and ocular health.