Patients who wear glasses or contact lenses may already visit their eye doctor every year to check and update their prescription, but all patients can benefit from regular comprehensive eye exams in Rancho Bernardo at Total Vision. Depending on your risk factors for eye disease, age, family history, and overall health, your eye doctor may recommend that you undergo a comprehensive eye exam every 1-3 years. These exams are an important part of maintaining your vision and eye health throughout your life.
What to Expect From Your Eye Exam in Rancho Bernardo
Your eye exam will consist of a series of tests to help your optometrist evaluate your eye health, diagnose and treat any potential or current eye diseases or conditions, and identify your correct prescription, if necessary. Your eye exam will be painless and should last about an hour.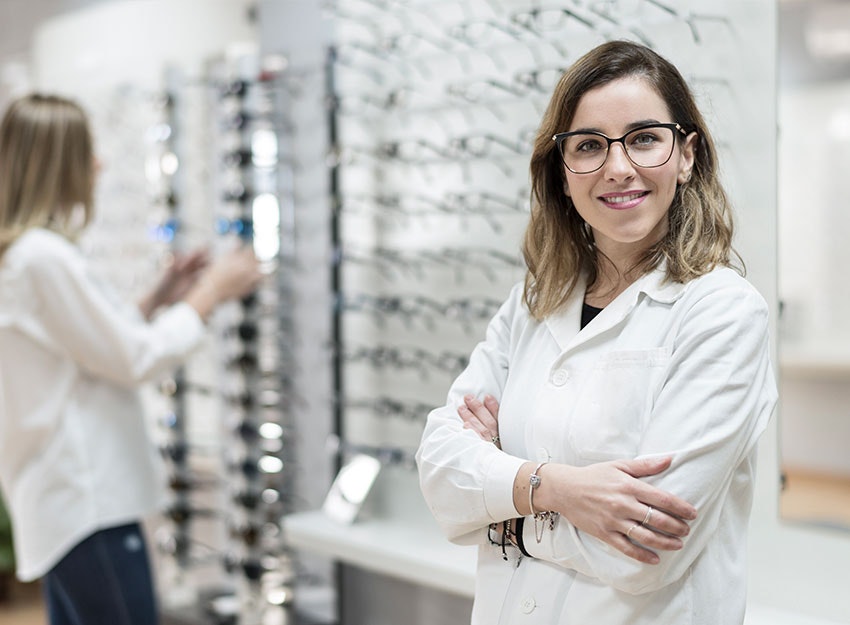 Your Comprehensive Eye Exam Will Consist of:
Medical History
Your optometrist will begin your eye exam with questions about medical history, overall health, and inquire about any vision or eye health problems you are experiencing.
Visual Acuity Tests
Visual acuity tests measure the "sharpness" of your near and far vision. These tests can help your eye doctor determine whether glasses or contact lenses may be necessary, or if you are in need of an updated prescription.
Color Blindness Test
When conducted for children, a color blindness test rules out color blindness. Continuing to conduct color blindness tests as you age can help your eye doctor determine if certain eye diseases or conditions are developing in an early stage.
Cover Test
The simple cover test, during which you will literally cover one eye and then the other, helps your eye doctor to evaluate how the eyes work together to focus on a particular point.
Ocular Motility Testing
These tests measure how well your eyes work together to focus on moving objects, usually asking you to focus on a slow moving light.
Refraction Test
If you require a glasses prescription, refraction tests will help your eye doctor determine your exact prescription. As you look through lenses of different strengths, your eye doctor will ask you to focus on letters or numbers projected on the wall and decide which lens strength provides you with better visual clarity.
Glaucoma Test
Glaucoma tests measure your intraocular pressure, or the pressure inside the eye. This is usually accomplished with the "puff of air" test, technically called Non Contact Tonometry. This quick and painless test can alert your eye doctor to high eye pressure, a major risk factor for glaucoma.
Slit Lamp Exam
During a slit lamp exam, you will comfortably rest your chin and forehead against a binocular microscope. Your eye doctor will use this microscope to examine the outer structures of your eye, then use a hand held lens to non-invasively examine structures further back in the eye, like the retina and optic nerve.
Pupil Dilation
Every few years, your eye doctor will use pupil dilating drops to make your pupils larger in order to better examine the inner structures of the eye. This process is painless but the drops will make you more sensitive to light for the next few hours, and you may wish to have someone else drive you home afterwards.
Visual Field Tests
A visual field test allows your eye doctor to determine whether there are certain "blind spots' in your vision, which can be a sign of eye disease.
Other Specialized Tests
Depending on the results of these various tests, your eye doctor may wish to do further examination and testing. This is the best way to arrive at the correct diagnosis of problems so that you may receive the best possible treatments for any eye diseases or conditions.
Schedule Your Total Vision Eye Exam
Your annual eye exam allows your eye doctor to catch and treat any issues which may arise. Maintain your eye health and sight in a friendly, family atmosphere right here at Total Vision. We provide some of the best care and eye exams Rancho Bernardo has to offer. Schedule your consultation today.