Golden Triangle Optometric Center is your convenient local comprehensive eye care center. Our experienced and capable optometrists regularly diagnose and treat all manner of vision problems for patients. For a smooth, personable experience and exemplary patient care every time you visit, look no further than Golden Triangle Optometric Center.
Common vision problems Golden Triangle Optometric Center eye doctors successfully treat include:
Refractive Errors
When the shape of the eye or the cornea, the lens at the front of the eye, does not bend light correctly, it causes a refractive error. The major symptoms of refractive errors are blurred vision, but this blurriness varies based on the type of refractive error.

Myopia is more commonly called nearsightedness. This refractive error causes faraway items to look blurry.
Hyperopia is also known as farsightedness. This refractive error causes your close up vision to be blurry.
Astigmatism is a refractive error that causes general blurry and/or hazy vision.
Presbyopia is an age-related refractive error that causes farsightedness.
Refractive errors, with the exception of presbyopia, are often diagnosed in childhood. All progress throughout a patient's lifetime. Glasses or contact lenses can be an effective way to manage your refractive error. With a precise and frequently updated prescription from your optometrist, you can engage in all normal activities. In some cases, lasik surgery can be a lasting solution for refractive errors. Talk to your eye doctor to discover the right solutions for your particular needs.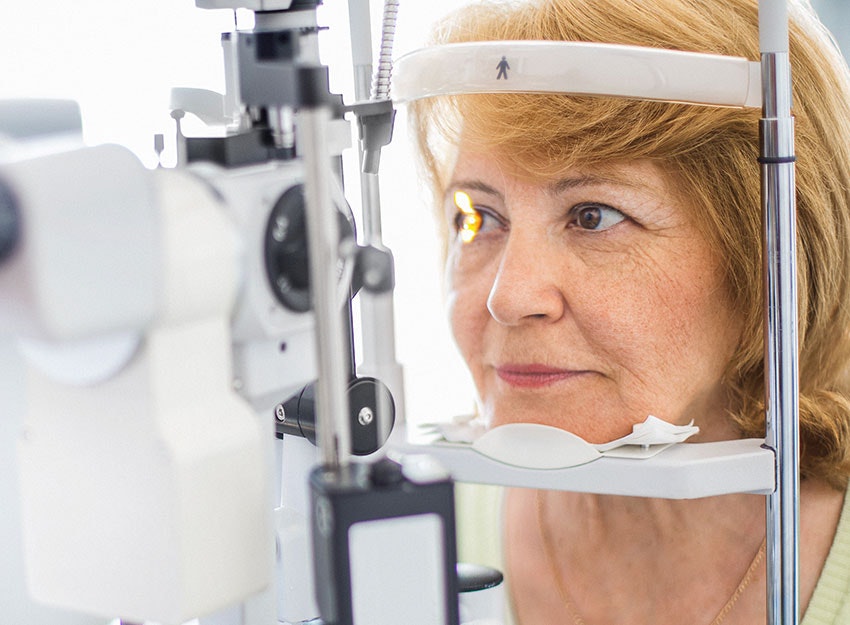 Cataracts
Cataracts are a cloudy area in the lens of the eye that becomes more common after age 60. Cataracts can also be caused by injury and can rarely occur in younger patients. Symptoms include blurred vision, double vision, light sensitivity, and night blindness. Although left untreated they can cause serious vision problems, under the care of a qualified optometrists you may manage your cataracts for some time. Glasses or contact lenses can be a suitable treatment for cataracts, though cataract surgery may eventually be necessary.
Age-Related Macular Degeneration (AMD)
The most common cause of vision loss in people 50 and older, age-related macular degeneration is an eye disease that affects the macula, the central part of the light sensitive tissue that surrounds the eye. AMD can cause the loss of central vision, making many daily activities more difficult. Although some types of AMD are less responsive to treatment, your optometrist may be able to employ injections and laser treatments to slow or halt the disease's progression. Early diagnosis can be key to treatment, and regular attention to your eye care at Golden Triangle Optometric Center can be one of the best ways to maintain your vision.
Manage Your Vision Problems in University City
The above covers only a few examples of the vision problems your Golden Triangle Optometric Center has extensive experience treating. As part of the Total Vision eye care network, Golden Triangle Optometric Center eye doctors have access to high tech diagnostic tools for more reliable diagnosis and more precise treatment. Get the best results and help. Experience the exemplary comprehensive eye care you deserve right here at Golden Triangle Optometric Center.