For unparalleled selection, personal care, skilled fittings, and more, look no further than Golden Triangle Optometric Center for glasses in University City. Our on-site optician and capable staff can help guide you toward the right glasses and lens choices for your specific vision and lifestyle needs.
Style Meet Substance: Designer Frames
There is no match for the convenience and immediacy of browsing our extensive selection of designer frames and trying on your favorites in-store. Taking into account your face shape and personal style, your optician can help guide you toward your most flattering frames.
From thick, bold glasses frames made for the fashion-forward to light, barely-there glasses frames for sporty types, you're sure to find a pair of glasses you'll love at Golden Triangle Optometric Center.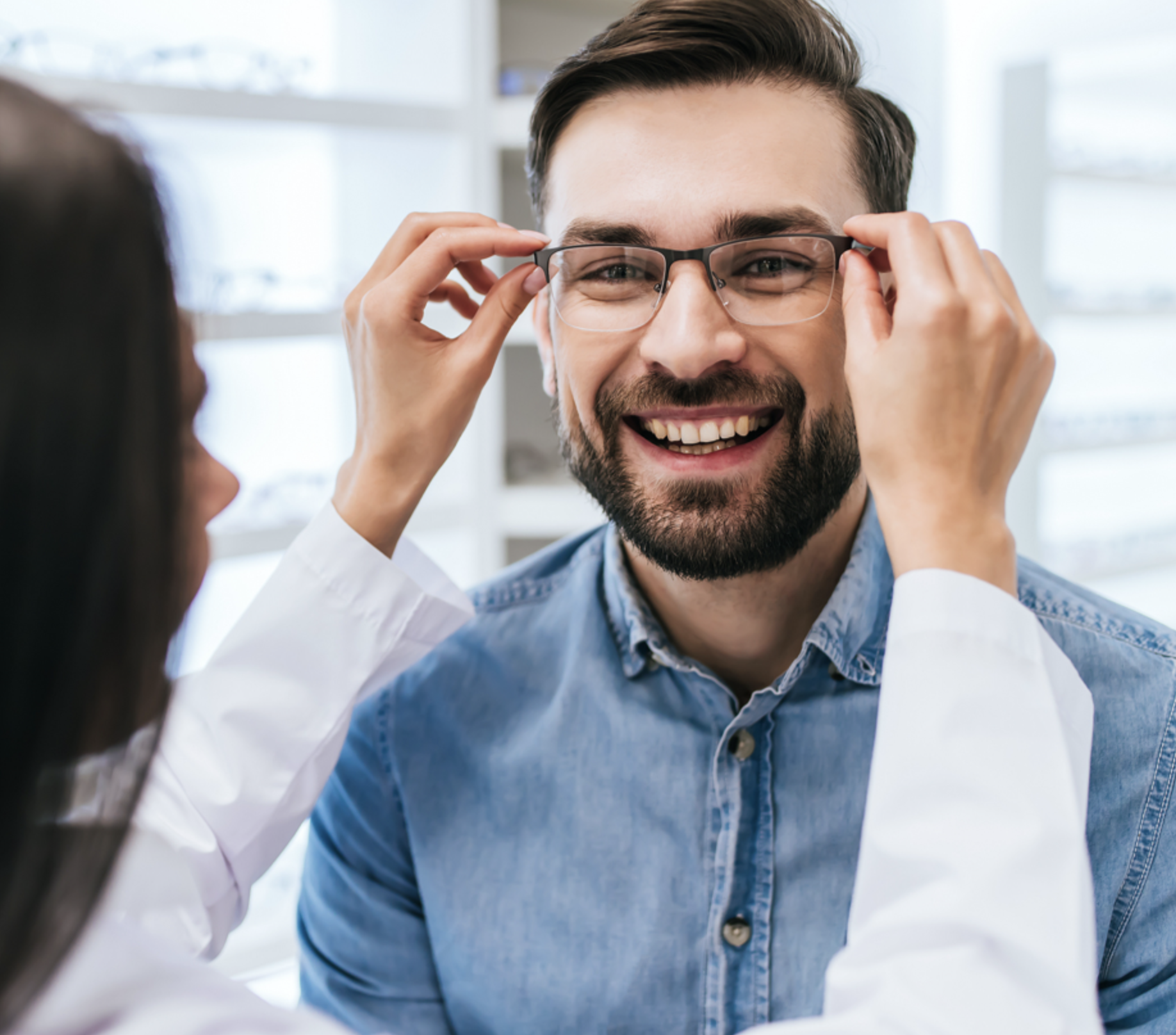 Lens Types and Treatments: More Than Meets The Eye
Depending upon your vision problems, the strength and type of your glasses prescription, and your lifestyle, different lens types and treatments may help your glasses fit more easily into your life. Your optician can explain the benefits of each lens type and treatment and help guide you toward a choice that works best for your needs.
At Golden Triangle Optometric Center in University City we offer high index, multifocal, progressive addition, Transitions®, polycarbonate, and polarized lenses, as well as anti-reflective coatings and progressive lens design.
The Right Fit
Small adjustments to your chosen glasses frames can help provide you with all day comfort. Your Golden Triangle Optometric Center optician will fit your glasses to your face, preventing irritating slippage, poking, or tightness. As time goes on, your glasses may require adjustment, which we are always happy to provide. You can maximize the life of your glasses with the attention and maintenance of your friendly University City optician.
Sunglasses
Even if you have perfect vision, the benefits of polarized sunglasses are many. Protecting your eyes from the sun's UV rays can help prevent eye disease and improve your visual acuity in bright conditions. Look and feel your best with a pair of quality designer sunglasses from Golden Triangle Optometric Center.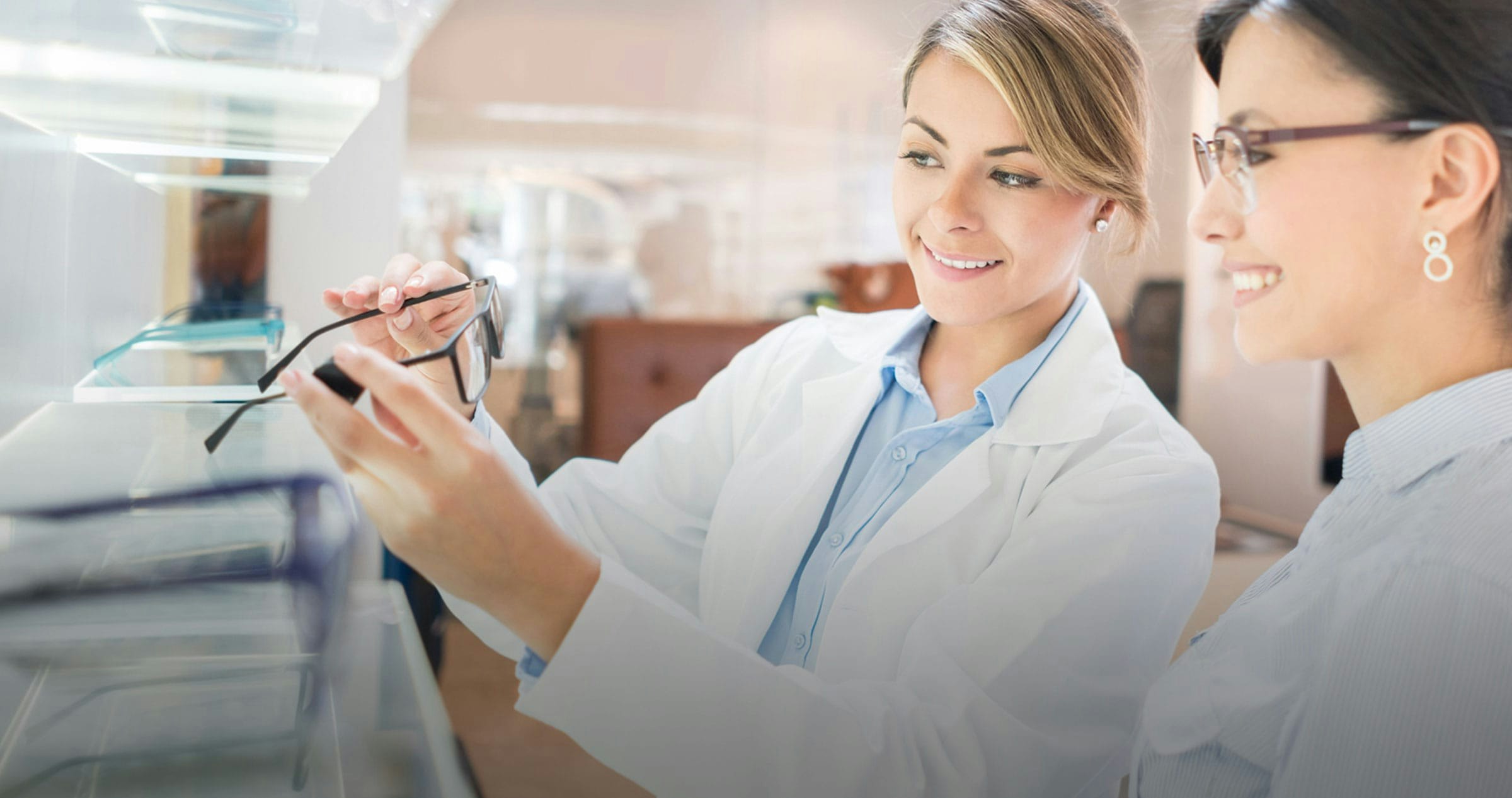 Specialty Glasses
As your comprehensive eye care center, Golden Triangle Optometric Center will work with you to ensure your eye care needs are met. From protective eyewear to computer glasses and even glasses for SCUBA diving, we've got you covered.
Don't Forget the Kids!
We stock a fun and functional selection of glasses made especially for kids at all levels of development. At Golden Triangle Optometric Center, we always strive to be your convenient comprehensive eye care destination for the whole family and give you the best fitting glasses University City can offer.
A Great Pair of Glasses in University City
Your glasses should provide sharp vision, excellent comfort, and a boost of confidence. At Golden Triangle Optometric Center, we pride ourselves on providing the expertise and personal care to ensure you get a pair of glasses that fit your lifestyle as well as they fit your face. Get the style, substance, and performance you need from your glasses at Golden Triangle Optometric Center in University City.