Optometry in Culver City
Comprehensive Eye Care for You and Your Family
About Pacific Eyecare Optometry
A Total Vision Provider
Pacific Eyecare Optometry is the ideal optometric clinic for comprehensive eye care in Culver City. Affiliated with the Total Vision eye care network, our dedicated team of optometrists and eye care staff work tirelessly to ensure you maintain optimal visual acuity and ocular health for a lifetime. We take a proactive rather than reactive approach to your family's eye care, using cutting-edge technologies to diagnose and treat vision problems at the earliest stage possible to prevent them from causing any damage. If you're looking for an eye doctor in Culver City for your entire family, you need to look no further than Pacific Eyecare Optometry.
Eye Exams
Glasses
Contact Lenses
LASIK Consultation
Vision Problems
Eye Care
Eye Exams
Annual eye exams are the cornerstones of maintaining optimal eye health and vision. Your comprehensive eye exam in Culver City comprises vision tests, refractive tests, and a wide array of screening tests that identify the slightest anomalies and signs of eye conditions. We go way beyond simply updating your prescription to examine your overall eye health. Your optometrist tracks your eye health and vision over extended periods to identify worrisome signs and patterns, allowing them to curate a treatment plan that preemptively addresses vision problems before they inflict any damage.
Glasses
Pacific Eyecare Optometry is a one-stop destination for all your eyesight and eyewear needs. Our optometrists use the latest diagnostic technologies to provide accurate prescriptions that ensure crystal-clear vision. After receiving your prescription, you can browse through our selection of fashionable yet functional eyewear, including the latest collections from some of the world's most prominent designer brands. Our opticians discuss your prescriptions, stylistic preferences, and lifestyle expectations to curate the ideal selection for your unique needs. We help you discover a pair of glasses and lenses that you genuinely love wearing.
Contact Lenses
Whether you're new to contact lenses or have been wearing them for years, our optometrists are here to guide you towards the ideal set of contact lenses for your unique needs. We're a one-stop destination for all your contact lenses needs. You can schedule annual contact lens fittings and find the perfect type of contact lenses according to your prescription and preferences. Pacific Eyecare Optometry provides a wide selection of contact lenses, including soft lenses, rigid lenses, toric lenses, multifocal lenses, disposable lenses, color lenses, and specialty lenses.
LASIK Consultation
Lasik surgery is an incredibly effective surgical procedure that restores your 20/20 vision, allowing you to finally ditch your glasses and contact lenses. But Lasik surgery isn't meant for everyone. Pacific Eyecare Optometry administers a wide array of vision tests and screening examinations to determine if you're a suitable candidate for a Lasik surgery. We also recommend suitable alternatives if you're not a viable candidate. If you're considering Lasik surgery, the first step is to schedule a Lasik consultation with your optometrist in Culver City.
Vision Problems
Whether you've had vision problems for a while or you've just started noticing symptoms, your optometrist in Culver City diagnoses the root cause of your problems to curate the ideal treatment plan. We leverage cutting-edge technologies to treat all eye conditions at the earliest stage possible when they're most manageable. However, we prefer taking a proactive rather than reactive approach to vision problems. We encourage patients to schedule regular eye exams, allowing us to address vision problems before they inflict any damage on your ocular health. After all, an ounce of prevention is worth a pound of cure!
Eye Care
Pacific Eyecare Optometry provides holistic and lifelong eye care solutions to ensure that you and your family maintain optimal vision and eye health for a lifetime. We diagnose and treat a wide range of eye conditions, everything from simple eye infections (like conjunctivitis) to serious degenerative eye conditions (like age-related macular degeneration). We prefer using minimally-invasive or non-invasive solutions to address your eye problems, but we aren't shy of using aggressive methods to achieve the desired results if that's what it takes. Consult your optometrist in Culver City to better understand your treatment choices.
Comprehensive Eye Care in Culver City
When it comes to your ocular health, you must choose the correct team of optometrists. As part of the Total Vision eye care network, we hold ourselves to the highest standards of optometry Culver City clients can rely on. Our incredibly talented and compassionate optometrists work ceaselessly to ensure you and your family maintain perfect eyesight and health for a lifetime.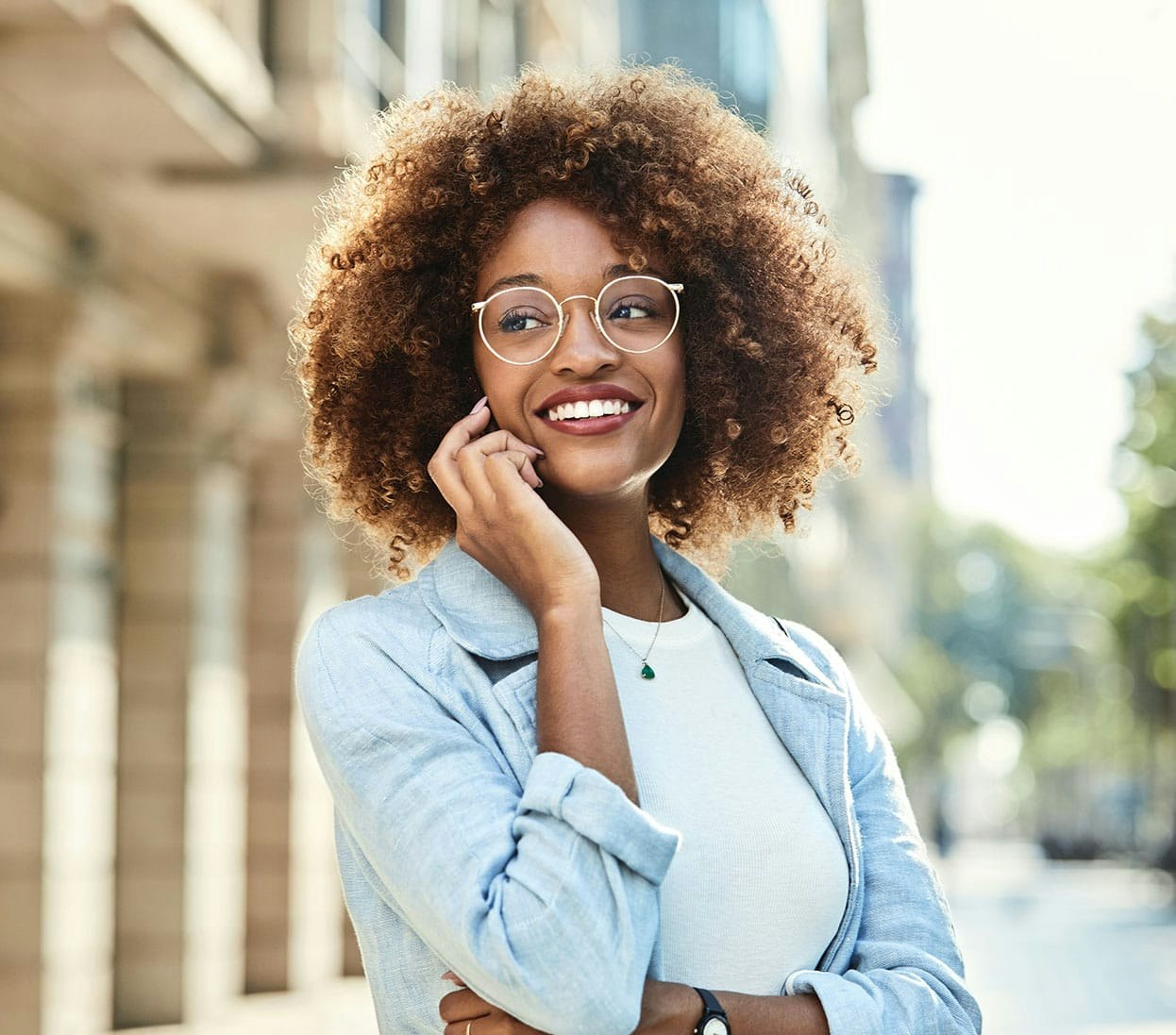 Take Charge of Your Eyesight & Health
At Pacific Eyecare Optometry, we care about fostering long-term doctor-patient relationships. We're committed to being your family's lifelong partners in eye health, with a focus on personalized eye care solutions that address your unique needs and preferences. This is the best eye care that Bonita has to offer.

Best optometrist I have ever been to. The optometrists know their stuff, they manage the business side of things well, and they use the latest technology.
- Chris M., Patient
I've seen Dr. Gandhi during the past few years and both are true professionals who explain complex details of eye health in easily understandable terms.
- Emma M., Patient
Great place. I was highly impressed with my eye exam; definitely the best I've ever had. Top notch technology and the doctor was very knowledgeable.
- Dustin A., Patient
Amazing experience, crazy nice personell. Much like their other patients, I only have great things to say. They fulfill all of your biggest optometrist hopes an...
- Patrick C., Patient
Best optometrist's office I've found in the 18 years I've needed eye care. Professionalism A+, Knowledge, A+, Timeliness A+, Access & Parking A+, Cleanliness A...
- Diana C., Patient
Great overall experience. Friendly and helpful staff. Very professional. Nice office environment. I've been going here for over 20 years and highly recommend th...
- Kevin W., Patient
They took really good care of me. Thorough exams and super friendly staff. You won't be disappointed if you go here.
- JoAnna M., Patient
Contact Pacific Eyecare Optometry
Our conveniently-located office in Culver City is clean, welcoming, and equipped with state-of-the-art technologies. If you're ready to take charge of your eyesight, make an appointment to meet our friendly team of eye doctors in Culver City today.