Your clearest, crispest possible vision is an important part of maintaining your best possible quality of life. At The Classical Eye, our experienced eye doctors work hard to provide fast, reliable diagnoses alongside cutting edge, effective treatments, so that you can get back to living your life. Visit The Classical Eye.
Refractive Errors
Due the the shape of the eye or the cornea, the lens at the front of the eye, patients with refractive errors have blurred vision. Common vision problems include:
Myopia or "nearsightednes" causes faraway objects to seem blurry, though close-up vision may be good.
Hyperopia or "farsightedness" causes the near field of vision to be blurry, but the faraway field of vision can be clear. Glasses, contact lenses, and, in some cases, Lasik surgery can be appropriate treatments for myopia or hyperopia.
Presbyopia is an age-related condition similar to myopia which most commonly develops after age 40. Reading glasses, bifocal, or multifocal glasses or contact lenses are the usual treatment for presbyopia.
Astigmatism causes general blurriness, but can usually be similarly treated with glasses, contact lenses, or, in some cases, laser eye surgery.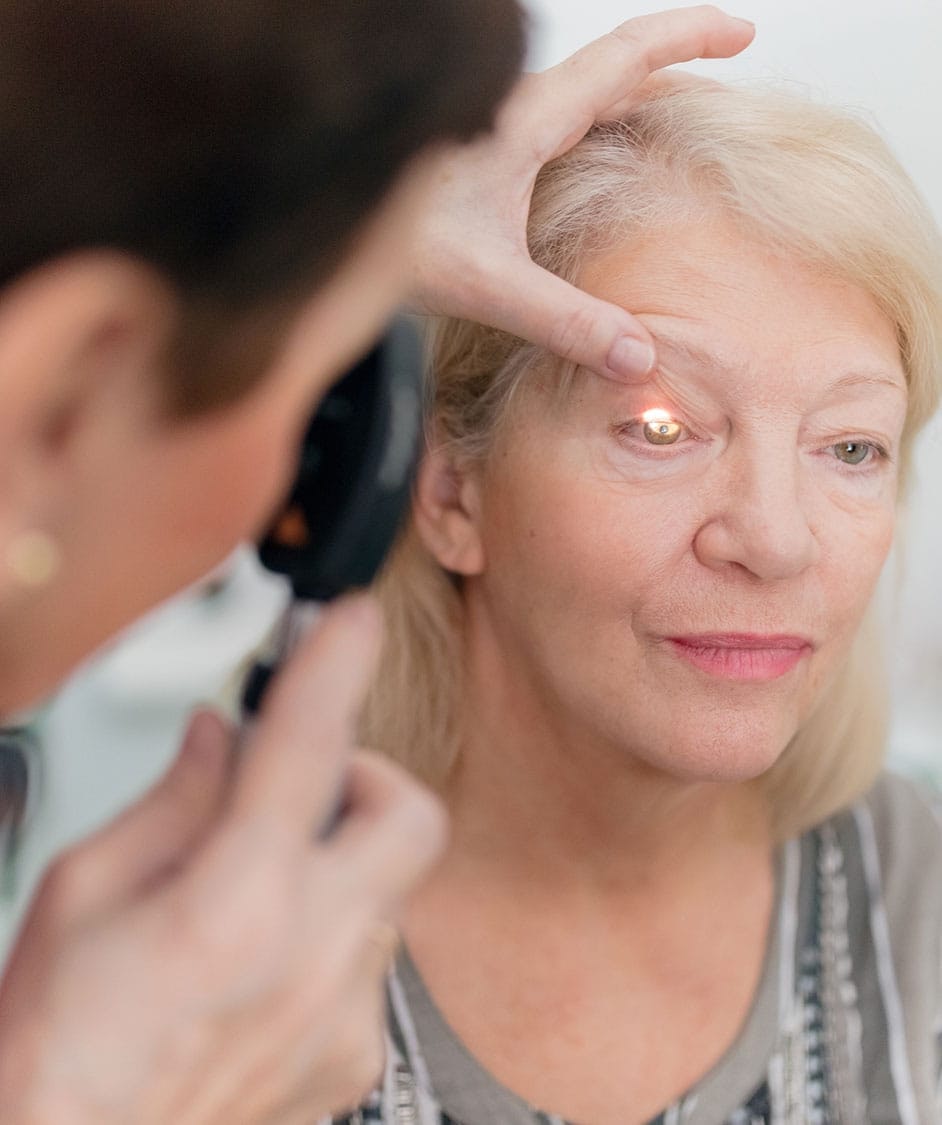 Macular Degeneration
The macula is the central portion of the retina, light-sensitive nerve tissue at the back of the eye. A diagnosis of macular degeneration means that the macula that this central tissue is becoming more and more progressively damaged. Most common in patients over 60, macular degeneration (or age-related macular degeneration) can result in the loss of central vision. However, pharmaceutical injections and laser therapies can be successful at slowing or halting the progression of this disease.
Cataracts
A progressive cloudiness on the lens of the eye, cataracts most commonly develop in patients over 60, but can occur in children or young adults. Although cataracts can eventually cause vision loss, they are highly treatable under the care of your Total Vision optometrist. Glasses or contact lenses may be suitable treatment at first, but cataract surgery may eventually become necessary.
Retinal Damage & Retinal Detachment
A full retinal detachment is an emergent situation requiring the attention of your optometrist right away. Although it is painless, without rapid intervention a retinal detachment can lead to permanent vision loss. Symptoms or retinal detachment include:
Floaters
Flashes of light
Suddenly blurry vision
Reducing peripheral vision
A "curtain" over your vision
A retinal detachment will likely require surgical intervention to save your sight. A more favorable scenario is that your eye doctor will observe signs of retinal damage during your comprehensive eye exam, and recommend treatment at that time, before it is an emergency. Many instances of retinal damage can be corrected with a laser procedure.

The Classical Eye
For All Your Vision and Eye Health Needs
It is always our hope that you will experience enduring eye health and visual clarity, but the next best thing is capable and compassionate care from The Classical Eye. Our entire team looks forward to doing the utmost for the ocular health of your whole family.