As your comprehensive local eye care provider, David W. Stemley, O.D., aims to help you achieve and maintain optimal eyesight and health for a lifetime. Our exceptionally-talented and experienced optometrists in Carlsbad use cutting-edge diagnostic techniques to identify and treat your vision problems at the earliest stage possible to prevent them from harming your eyesight.
The following are some of the most commonly-treated vision problems by Dr. Stemley's office in Carlsbad.
Refractive Errors
Refractive errors are the most common causes of blurry vision caused by irregularities in the shape of the eye or the cornea (the lens on the front surface of the eye). Refractive errors occur when irregularities in the cornea prevent your eyes from bending light correctly, leading to blurry or distorted vision.
Refractive error is a collective term to denote numerous vision problems due to irregularities in the shape of the cornea. The following are the various types of refractive errors:
Myopia/ Nearsightedness: Distant objects appear blurry but nearer objects are clear.
Hyperopia/ Farsightedness: Closer objects appear blurry but distant objects are clear.
Astigmatism: Generally blurred and distorted vision, regardless of the distance, due to wavy irregularities in the corneal shape.
Presbyopia: Age-related farsightedness usually afflicting patients over 40 due to the gradual hardening of the cornea.
Glasses and contact lenses correct your eyesight and restore visual acuity, but you need to go for regular eye exams to update your prescriptions. In some cases, Lasik surgery can provide permanent corrections to your eyesight, restoring 20/20 vision.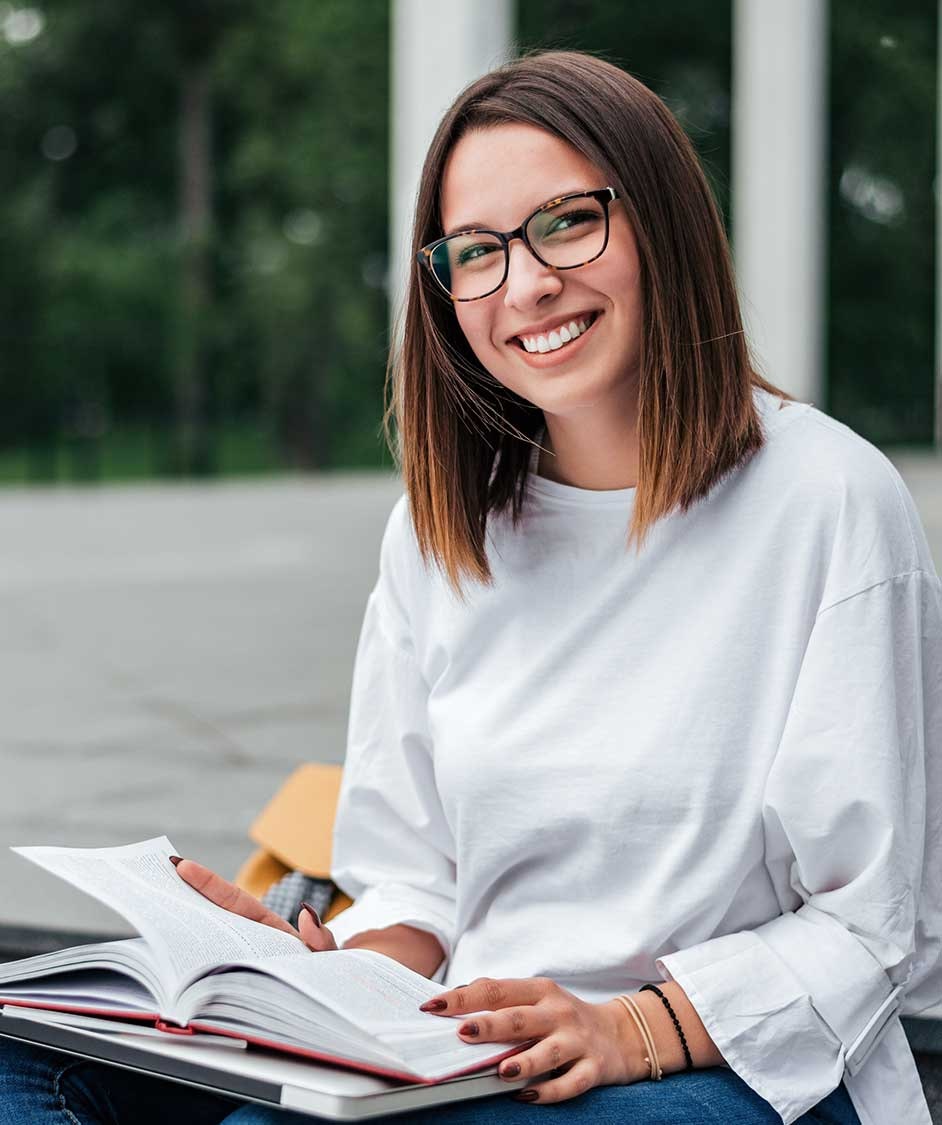 Amblyopia/ Lazy Eye
Amblyopia, commonly referred to as "lazy eye," is a condition wherein the brain fails to process inputs from one eye, eventually relying on only one eye for all visual inputs. Amblyopia usually occurs in young children, but it must be diagnosed and treated as soon as possible.
Glaucoma
Glaucoma refers to a collection of vision problems occurring due to high pressure within the eyes. The continued pressure on the optic nerves eventually leads to weakening vision, making it the leading cause of blindness in patients over 60 years of age.
Most people don't notice the signs and symptoms of glaucoma until it has caused significant damage to the eyesight. That's why annual eye exams are crucial to identify irregularities in the internal eye pressure, thus diagnosing and treating glaucoma at an early stage.
Cataracts
Cataracts are one of the leading causes of blindness even though they're highly treatable. A cataract is a protein-based cloudy formation on the lens of the eye. If left untreated, the cloudy formation continues expanding until you suffer from complete loss of vision.
You must identify cataracts at the earliest stage possible. Early symptoms of cataracts include cloudy/hazy vision and loss of vivid colors. If caught early, cataracts can be treated with specialized glasses and contact lenses. If allowed to progress, you may need advanced cataract surgery.
Comprehensive Eye Care in Carlsbad
David W. Stemley, O.D., is a part of the Total Vision eye care network, making it one of the most reputable optometric centers in Carlsbad. We hold ourselves to a higher standard of eye care than most centers in the region, using the latest technologies to provide incredibly accurate early diagnosis of vision problems. If you want to maintain optimal eyesight and health for a lifetime, join us for reliable diagnosis and treatments. See the best optometrists Carlsbad has to offer.