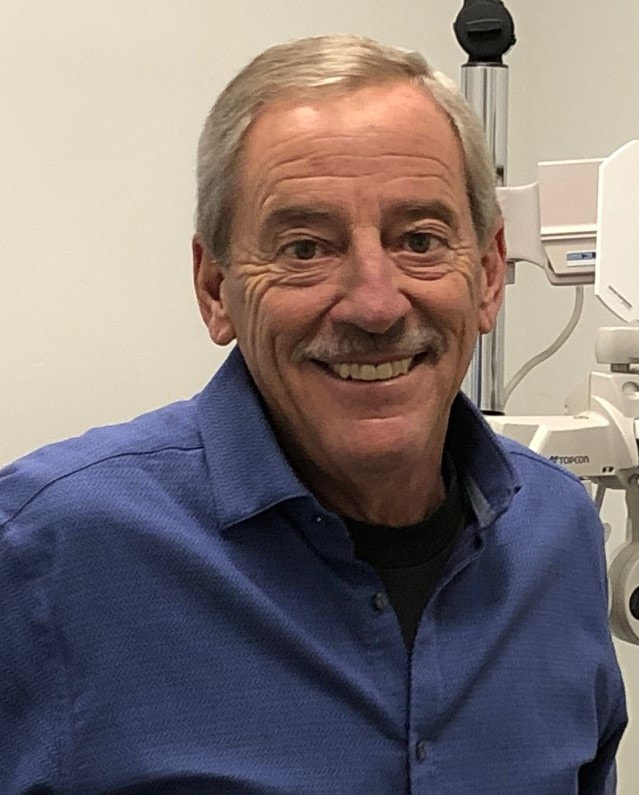 Dr. Dave Stemley
Dr. Dave Stemley has been practicing in North San Diego County for 39 years with 29 years in practice at his Carlsbad location. Dr. Stemley graduated optometry school from Ohio State University in 1980 and is a native of Dayton, Ohio. Dr. Dave enjoys thorough eye health examinations, the challenge of hard to fit contact lens patients, and treating Dry Eye Syndrome. We invite you to stop by our newly expanded, and remodeled office. Our practice has a large selection of designer frames and sunglasses as well as the most modern, up-to-date diagnostic & refractive equipment. Dr. Stemley is excited to share his office with two highly qualified associates, Dr. Kashak and Dr. Starkey!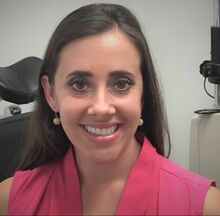 Dr. Elesha Starkey
We are pleased to announce the addition of Dr. Elesha Starkey. She graduated from the University of Arizona, cum laude, with a bachelors of science in physiological sciences. She earned her doctorate in optometry from the New England College of Optometry, graduating with honors.

After graduation, she extended her training by completing a one year residency program in community health optometry at the Dorchester House Multi-Service Center in Boston, MA.

Dr. Starkey has provided quality comprehensive eye care with compassion for 13 years now. Her areas of interest include contact lenses and treating disease. She is a Fellow of the American Academy of Optometry. In her free time, Dr. Elesha can be found at the beach with her two children and husband. She enjoys watching sports, cooking, and spending time with family & friends. As always, Dr. Starkey and staff strive for excellence in their patient care and satisfaction.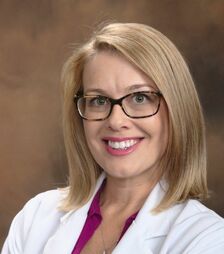 Dr. Vanessa Kashak
We are also pleased to welcome Dr. Vanessa Kashak to our office. Dr. Kashak knew that she would be an Eye Doctor ever since she was 3 years old! She has now been a clinical family Optometrist for 13 years. After graduating from UC Riverside and Southern College of Optometry, she began caring for patients of all ages in Riverside, Menifee and now Carlsbad. She enjoys fitting contact lenses, managing Dry Eye Syndrome and treating Amblyopia (a vision condition that kids need corrected early on to have better vision for the rest of their life). Aside from loving her career as an Optometrist, Dr. Vanessa enjoys time with her wonderful husband and children, attending the theater, playing golf and boogie boarding.

When spending time outdoors, Dr. Vanessa ensures that everyone keeps their eyes healthy by wearing a hat and sunglasses, including her very young daughter! "I enjoy getting to know each of my patients in order to provide custom solutions with glasses, contact lenses, medications or surgery that will give the best possible vision!"