About Dr. David W. Stemley
A Total Vision Provider
As a part of the Total Vision eye care network, David W. Stemley, O.D. provides comprehensive eye care services in Carlsbad. Equipped with cutting-edge diagnostic technologies and an experienced team of optometrists, we ensure that you and your family maintain optimal vision for a lifetime. If you're looking for a truly professional eye doctor in Carlsbad, look no further than Dr. Stemley.
View Services
Eye Exams
Glasses
Contact Lenses
LASIK Consultation
Vision Problems
Eye Care
What Makes Us Special?
Dr. Stemley is here to handle all of your eye care needs. Whether you need a comprehensive eye exam, glasses, and contact lens prescriptions, Lasik consultation, or the diagnosis and treatment of various vision problems and eye diseases, our office handles everything. Equipped with cutting-edge technologies, we stay ahead of the curve to provide the latest standards in eye care solutions to our patients. For the best in optometry, Carlsbad patients come to see Dr. Stemley.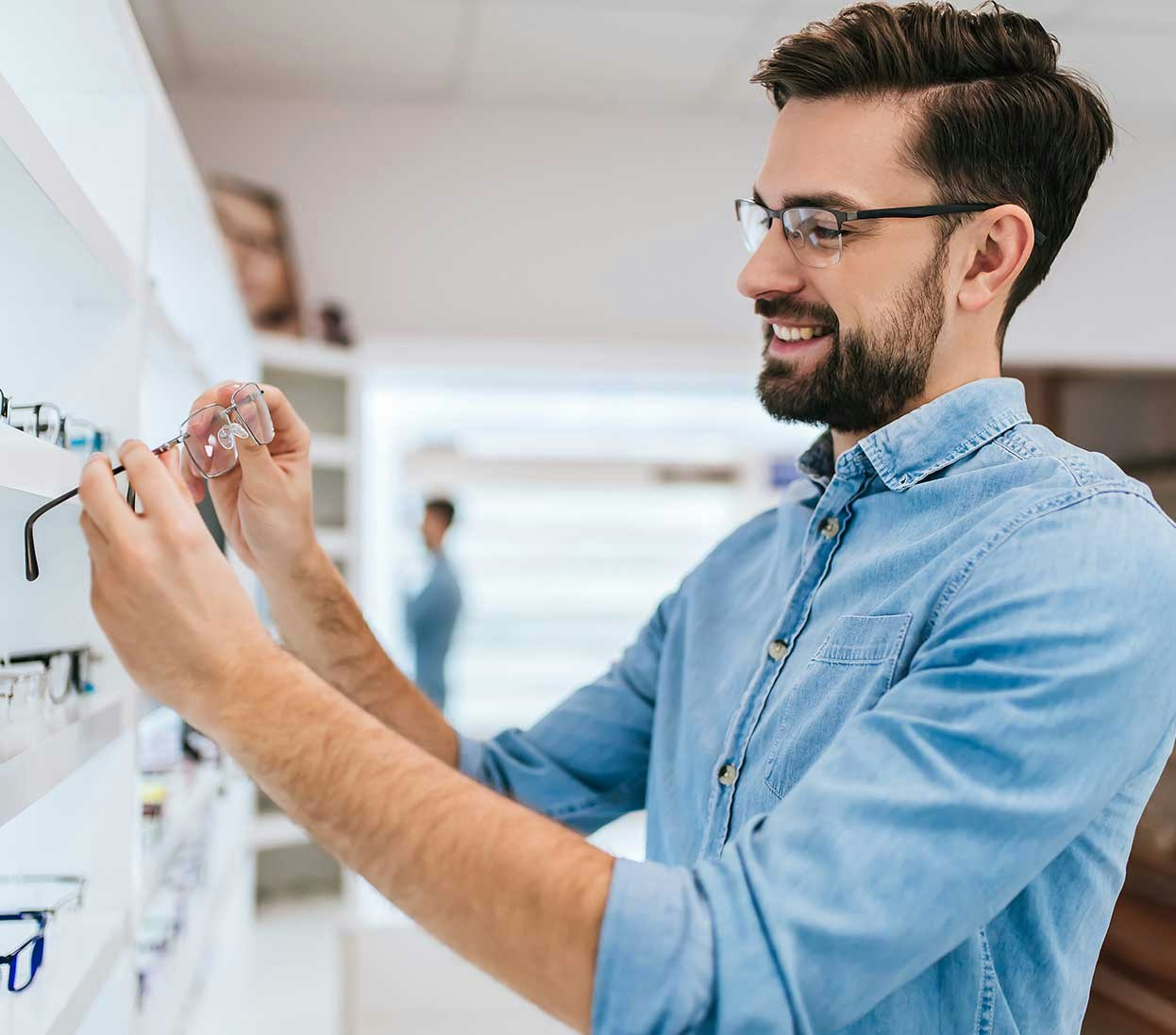 Eye Care is Forever
We resist the simplistic view that one's eye health must deteriorate with age. With proper eye care, you can maintain optimal eyesight, 20/20 vision, and eye health for a lifetime — not just for yourself but for your whole family. Your Carlsbad optometrists provide regular comprehensive eye exams to track your entire family's eye health over extended periods, identify the slightest of anomalies, and treat potential vision problems before they cause any lasting damage.

Been going to Dr. Stemley for all my optometry needs for decades...yes, decades. Eyeglasses, contacts...best care ever! Currently wearing seamless trifocals wit...
- Marette D., Patient
Since 1994 Dr. Stemley and his AMAZING staff have been our ONLY source of eye care. Always the ultimate professional.
- Mark, Patient
My wife & I relocated to Nebraska but continue purchasing all eye glasses from Dr. Stemley's wonderful team! The retail eye care specialists possess wonderful t...
- Jeffery M., Patient
Thank you SO MUCH. You very quickly found a lens that fit my Rx, over the phone, without making it complicated or a hassle. I felt y'all treated me like family ...
- Michael O., Patient
I just moved here and was searching for a new optometrist. I went to Dr. Stemley because of his high rating, and I am really glad I did!
- Melissa M., Patient
Fantastic experience here, what a nice office, staff very knowledgeable and friendly and great service. Thank you very much!
- Dom Z., Patient
Been going to him for almost 13 years. Love Dr. Stemley! Solves all my eye problems and is super nice! Highly recommended!
- Melissa S., Patient
Dr. Stemley in Carlsbad
Dr. Stemley is affiliated with Total Vision, one of the country's most reputable networks of eye care centers. As a Total Vision provider, our state-of-the-art optometric center is dedicated to your entire family's long term eye health. For cutting-edge treatments, early diagnoses, and reasonable pricing, contact Dr. Stemley's office in Carlsbad today.