Are you suffering from blurry, distorted, or hazy vision? Do you have signs or symptoms of other vision problems? If you notice any vision problems, you must consult your optometrist in Bonita as soon as possible. Even though certain vision problems may seem benign initially, they may be symptomatic of underlying conditions that rapidly escalate and harm your ocular health if left untreated.
Bonita Point Family Optometry goes a step beyond the simple diagnosis and treatment of vision problems — we readily embrace preventative eye care to ensure you always maintain perfect eyesight and eye health. As your local, caring, and state-of-the-art eye care center, we're committed to ensuring you and your family enjoy a lifetime of perfect vision.
Refractive Errors
Refractive errors are the most common culprits behind a blurry vision. Refractive errors occur when certain irregularities in the shape of your cornea (the lenses in the eyes) prevent your eyes from bending light correctly towards the retina, resulting in blurry vision.
Your optometrist in Bonita runs a wide range of vision and visual acuity tests to provide accurate prescriptions for glasses and contact lenses to correct refractive errors. If you don't want to wear contacts and glasses, you can also talk to your optometrist about Lasik surgery, which reshapes the cornea to restore the perfect 20/20 vision.
Types of Refractive Errors
Myopia/ Nearsightedness: Blurriness in the distant field of vision.
Hyperopia/ Farsightedness: Blurriness in the closer field of vision.
Astigmatism: General blurriness and distorted vision regardless of the distance.
Presbyopia: Age-related blurriness in the distant field of vision.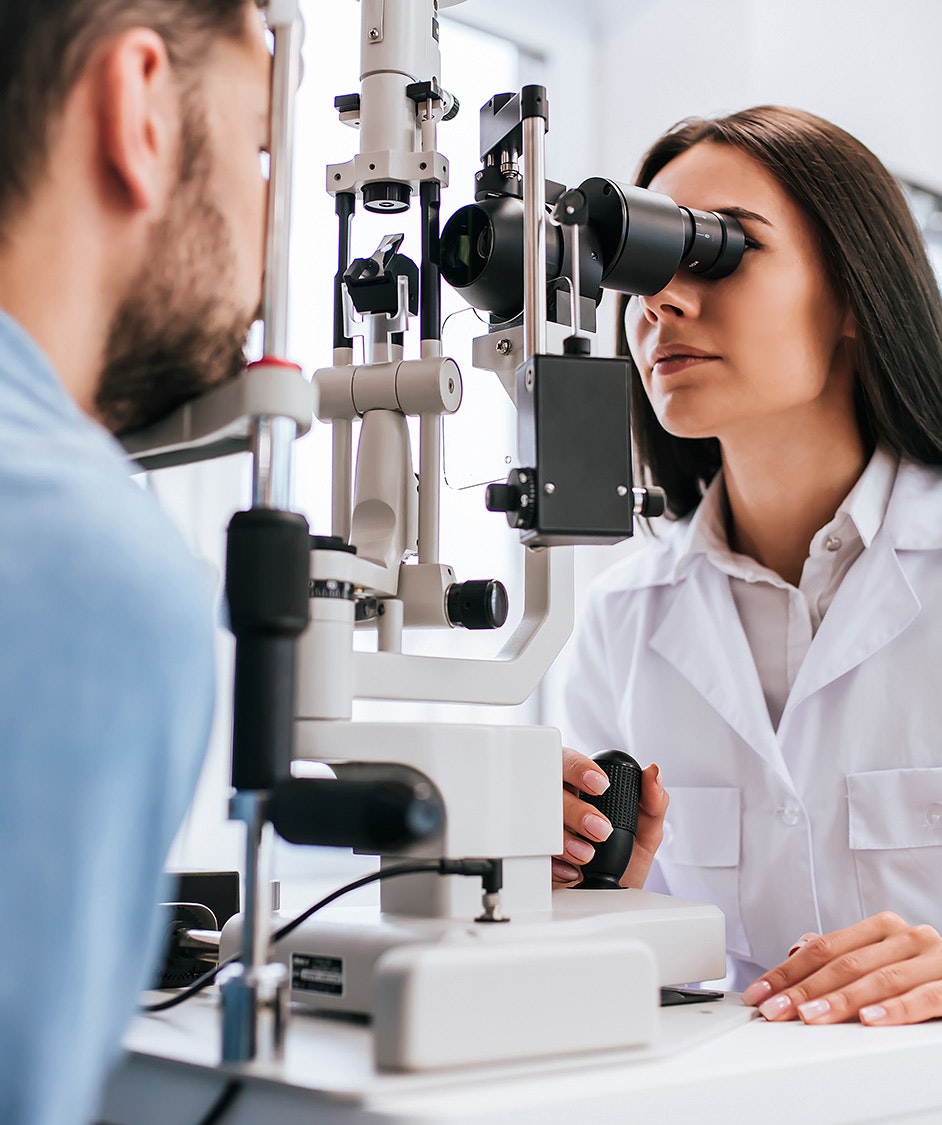 Early Diagnosis of Eye Diseases
Most eye conditions and eye diseases are curable or treatable. Most eye conditions are also chronic, i.e., they worsen over time. If left untreated, eye conditions can rapidly escalate until they inflict lasting damage to your overall eye health, leading to various other vision problems. Furthermore, by the time signs and symptoms of eye diseases manifest, the disease may already be fairly advanced.
The best way to ensure perfect eyesight and eye health is to go for regular comprehensive eye exams. At Bonita Point Family Optometry, we run a wide range of screening tests to identify the slightest signs and symptoms of vision problems, diagnose their root cause, and provide relevant treatments as soon as possible. Instead of waiting for symptoms to manifest, we proactively hunt down and prevent eye conditions from affecting your vision.
Besides providing early diagnostics and treatments, we also track your family's vision and eye health over extended periods. We take note of all your risk factors, such as family history, underlying health problems, medical history, current medications, etc., to ensure that we don't let anything slip through the cracks. Our optometrists in Bonita ensure you maintain perfect eye health.
Sudden Symptoms of Eye Conditions
Most vision problems manifest slowly over an extended period. If you go for regular eye exams, your optometrist can catch eye conditions and treat them before the symptoms even show up. However, in some cases, you may notice sudden symptoms or vision problems. If that happens, you should contact your optometrist in Bonita without delay.
The following are some of the sudden symptoms of eye conditions to watch out for:
Cloudy vision
Hazy vision
Halos around lights
Eye pains
Excessive squinting
The appearance of floaters or flashing lights
The appearance of spider webs in your vision
Double vision
Persistently dry eyes
Excessive tearing
Changes in eye color
Crossed eyes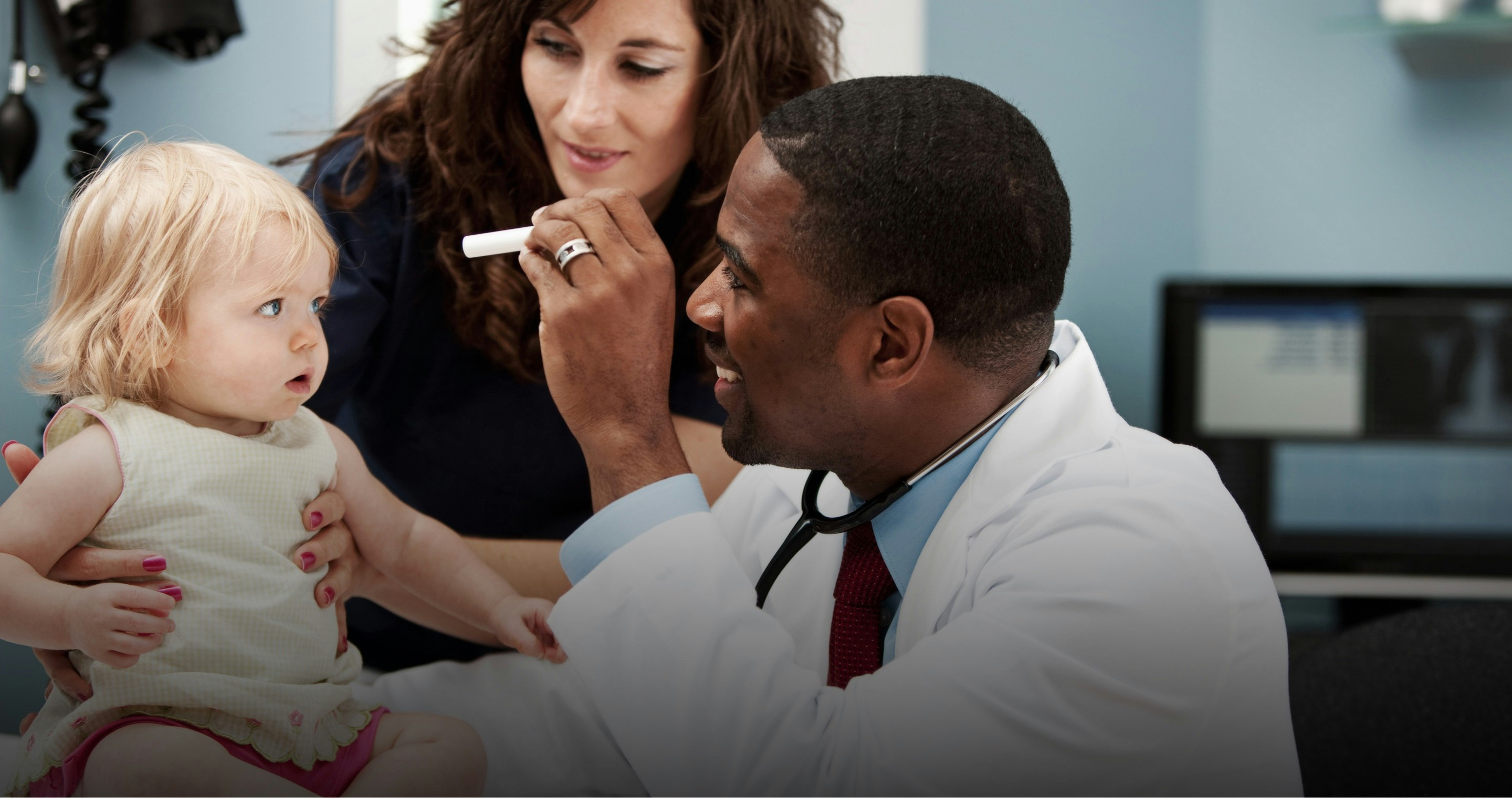 Diagnosis & Treatment of Vision Problems in Bonita
At Bonita Point Family Optometry, our primary goal is to identify and treat your vision problems before they affect your overall eye health. To achieve that, we take a proactive approach to eye care — diagnosing and treating eye conditions at the earliest stage possible. If you have any concerns, please contact your optometrists in Bonita today.