Most people think eye exams are all about vision tests to update the prescriptions for glasses and contact lenses. In actuality, that's only half of it — comprehensive exams are meant for everyone, even people with 20/20 vision. Our comprehensive eye exams in Bonita include various screening tests that identify warning signs and symptoms of eye conditions that may lead to severe complications if allowed to progress. At Bonita Point Family Optometry, we provide holistic eye exams that help you maintain perfect vision and eye health for a lifetime.
The Importance of Regular Eye Exams
Prescription Updates
You must update your prescriptions for glasses and contact lenses regularly. Refractive errors are progressive conditions, i.e., they worsen with time. That's why you must update your prescriptions annually to ensure you always maintain optimal eyesight.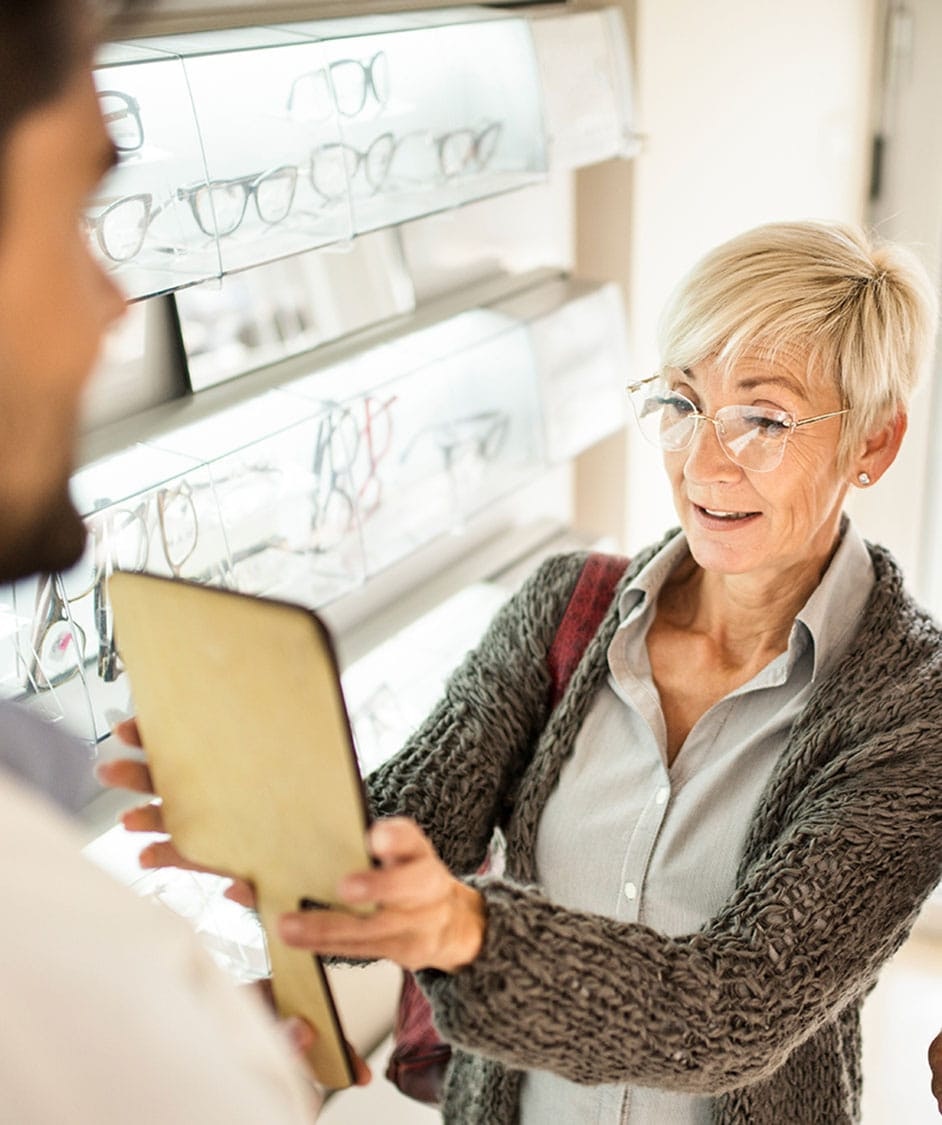 Early Diagnostics
Most eye conditions are treatable. However, if they're allowed to progress, they may cause serious and even permanent damage to your overall eye health. Our annual eye exams in Bonita look for the slightest signs of eye diseases to treat or control them at the earliest stage possible.
Lifelong Vision
Most people assume that your eyesight must weaken with age. Sure, aging does increase your risk of presbyopia, macular degeneration, cataracts, etc. With regular eye exams, we can treat or control these vision problems at a nascent stage, helping you maintain perfect vision well into your twilight years.
During Your Eye Exam, The Optometrist Will…
Discuss your medical history and possible risk factors for eye diseases, such as diabetes and high blood pressure.
Discuss existing or past vision problems.
Inquire about your family history of eye problems and vision.
Talk about your general lifestyle and habits to curate a treatment plan for your specific needs.
The Comprehensive Eye Exam May Include…
Retinoscopy
Retinoscopy is a diagnostic procedure that allows the optometrist to determine your glasses' prescription. As you look through a device called a phoropter, your optometrist will switch between lenses of various strengths to gauge your visual acuity. They'll also shine a light in your eyes to observe how they react to various lenses.
Refraction Test
The refraction test happens right after the retinoscopy. As you continue looking through the phoropter, the optometrist will ask you to focus on an eye chart placed across the room. They'll switch between lenses of different strengths and ask you to report on their visual clarity. This process will determine if you need glasses, and if so, then the precise prescription for glasses.
Visual Acuity Test
The visual acuity test measures the sharpness and clarity of your vision. The optometrist will ask you to read an eye chart with random numbers and letters in different sizes, first with one eye, and then with the other. This test determines the visual acuity of each eye, relative to the ideal 20/20 vision standard.
Glaucoma Test
The glaucoma test, also called the "puff of air test," measures the internal pressure in your eyes (intraocular pressure). If the internal eye pressure is significantly higher than the norm, you have a high risk of glaucoma, a dangerous group of eye conditions that damage the optic nerves, threatening your eyesight.
Vision Field Test
The optometrist will administer a wide range of tests to measure your peripheral vision. These tests will identify the presence of potential blind spots in your vision, usually a sign of underlying eye conditions.
This examination is a method of measuring your entire scope of vision. Your provider will be able to look for any signs of glaucoma or any central or peripheral retinal disease. During visual field testing other conditions, such as ptosis (eyelid drooping), nerve disease, and other optic diseases can be caught by your doctor.
Schedule Your Eye Exam in Bonita
Are you ready to take charge of your eyesight and vision? If so, schedule your eye exams at Bonita Point Family Optometry to start your journey towards an optimal lifelong vision.