Contact lenses are a comfortable, convenient, and discreet treatment for various vision problems, including farsightedness, nearsightedness, and astigmatism. Bonita Point Family Optometry is a full-service eye care center that handles all your contact lens needs, including your annual contact lens fittings, the contact lens selections, maintenance, and reordering. If you're looking for the best selection of contact lenses in Bonita, you need to look no further.
Contact Lenses Correct the Following Conditions…
Myopia/ Nearsightedness: When faraway objects appear blurry.
Hyperopia/ Farsightedness: When objects close to your field of vision appear blurry.
Astigmatism: When you have generally blurry and distorted vision due to irregularities in your cornea.
Presbyopia: When faraway objects appear blurry due to age-related hardening of the cornea.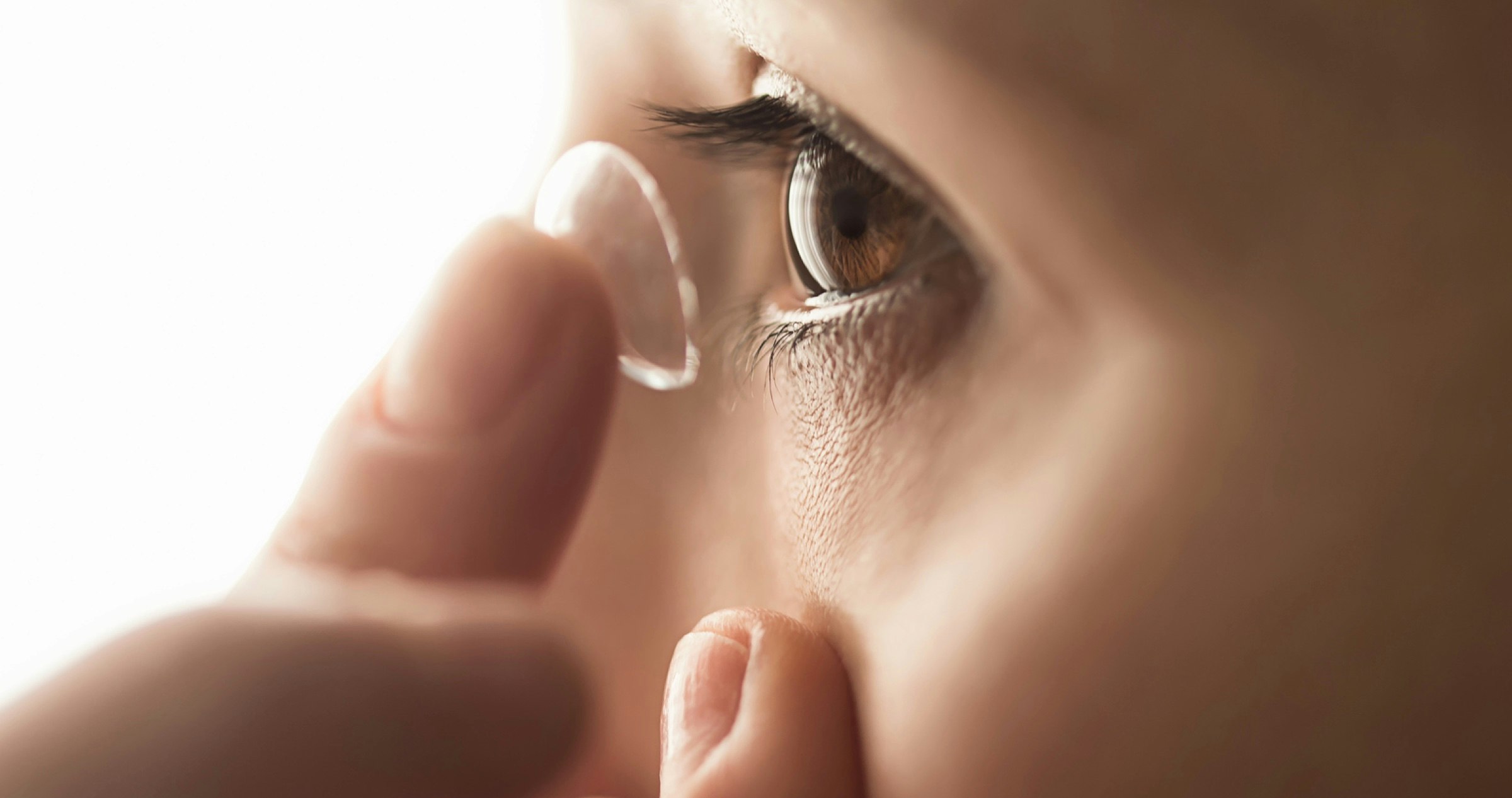 The Contact Lens Fitting
Contact lens prescriptions are only valid for a year because the shape of your eye gradually changes over time. As such, all contact wearers must go for annual eye examinations and contact lens fitting to ensure they have the correct prescription. Not using the correct prescription can worsen your vision problems and refractive errors.
At Bonita Point Family Optometry, you can schedule your contact lens fitting individually or with a comprehensive eye exam. Our optometrists perform a series of tests to provide the ideal prescription for your eyes. We use cutting-edge technologies to provide incredibly specific and accurate prescriptions that guarantee crystal-clear visual clarity.
Types of Contact Lenses
Soft Contact Lenses
Soft contact lenses are the most popular types of lenses because they're extremely comfortable right off the bat and require minimal maintenance. They're made of soft and flexible plastics that allow oxygen to flow through and reach the cornea, increasing the wearer's comfort. They're ideal for immediate and all-day comfort, and they're available in both disposable and long-wearing types.
Rigid Contact Lenses
Rigid contact lenses are harder than soft lenses, and they're not as popular because they're harder to maintain and involve an adjustment period — you'll need to wear them for a few days before you're completely comfortable. However, rigid contact lenses also last a lot longer, so you don't need to replace them as frequently as soft lenses, and they provide better visual clarity.
Toric Contact Lenses
Toric contact lenses are the ideal lens types for individuals with astigmatism. People with astigmatism have irregularly-shaped corneas that provide distorted and blurry vision. Toric contact lenses are shaped like a donut, specially designed to correct astigmatism. You can get toric lenses in soft or rigid lens types.
Multifocal Contact Lenses
Multifocal contact lenses correct mild to moderate presbyopia, making them suitable for older individuals. They contain numerous prescriptions, offering greater versatility and treatment choices for people suffering from age-related vision problems. Multifocal lenses also include an adjustment period before you're comfortable, and they're available in both soft and rigid types.
Find the Best Contact Lenses in Bonita
At Bonita Point Family Optometry, we stock all kinds of contact lenses, including soft, rigid, toric, multifocal, disposable, long-wearing, color, and specialty lenses for specific eye conditions. After your contact lens fitting, your optometrist will recommend the ideal contact lens types according to your specific prescription. If you're ready to embrace perfect vision with comfort, schedule your fitting for contact lenses in Bonita today.